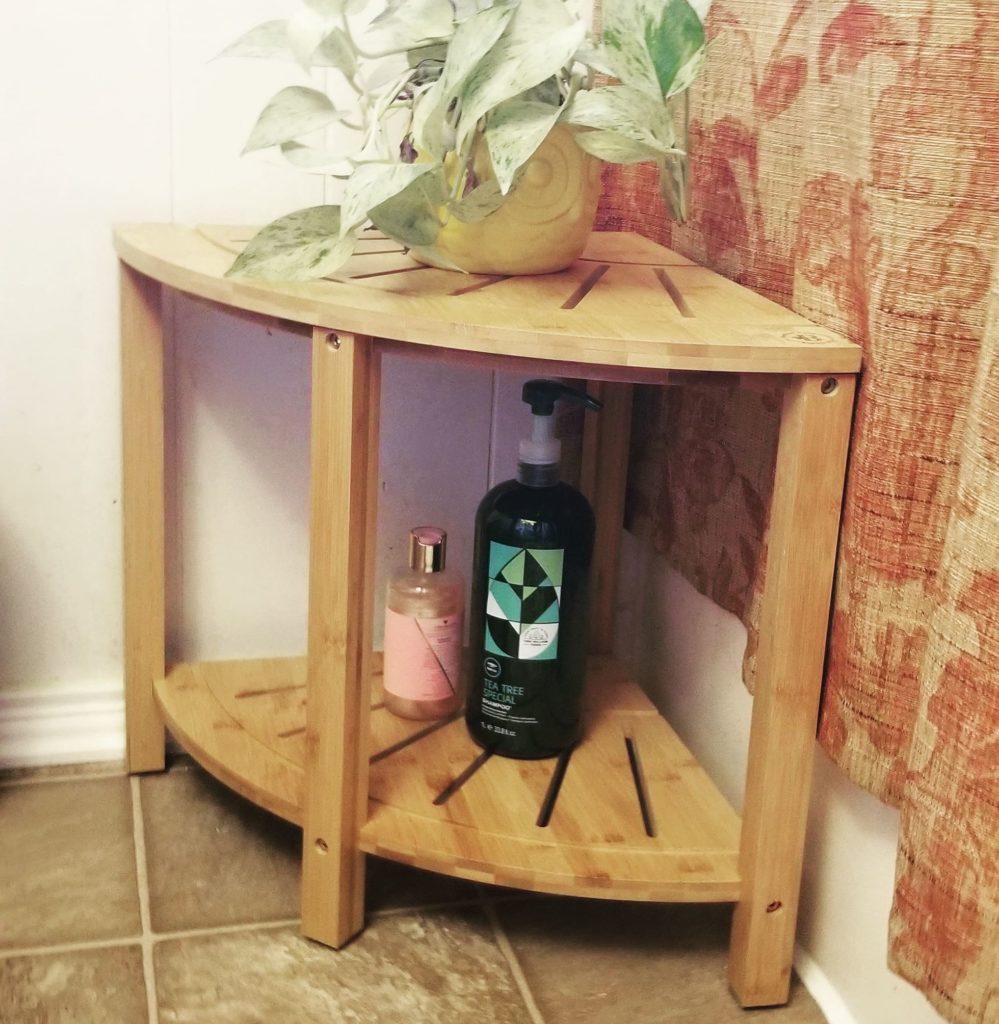 Last week, I was asked take a look at a bamboo corner shower bench from Bambusi. Featuring a sturdy design, the bench can sit in the shower, bathroom, or anywhere else you can use it. It's ideal for storing bottles & other shower gear, and is durable enough to sit on.
The bench comes in six pieces with and needs to be assembled. There are four legs and two shelves, the top which can be used as a seat and a bottom that can be used as storage. It included all of the needed screws and has an Allen wrench you can use to screw them into place. Assembly took me only a few minutes and the bench was surprisingly light given how heavy it looks in the pictures. It was a lot bigger than what I was expecting and didn't fit in my tub. But it fit perfectly in the corner of the bathroom under the window. It looks great and really brings out a lot of the colors in both the shower curtain and the floor rug.
Overall, this is an excellent corner bench that is sure to go with any bathroom décor. It's also a great piece for dorm rooms. You can purchase the Bambusi bamboo corner show chair at Walmart for $45.99 (+ tax & shipping).
I received a reimbursement for this product for a review. All opinions are 100% my own.