Here is a new list of coupons that are good for the next few days.
This post contains affiliate links.
FEATURED COUPONS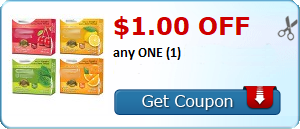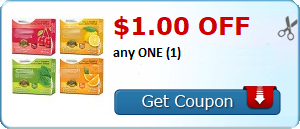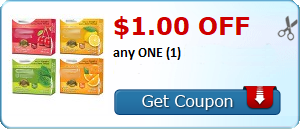 COUPONS.COM
$1.00 off 3 LaCroix Curate
$1.00 off ONE MiraLAX product
$0.50 off one (1) Scotch-Brite Scrub Sponges
$1.00 off (1) NIVEA Body Lotion or Creme Product
$1.50 off TWO Zest Shower Gels or Body Scrubs
$3.00 off (2) NIVEA Body Lotion or Creme Products
MySavings.com Coupons CPC
CVS – 3 Free Hallmark Cards After Coupon
Golden Grahams – Cereal $0.99 at ShopRite with Coupon
White Rain – Shampoo & Conditioner $0.62 at Walmart with Coupon
SAVING STAR
Save 20% on any single purchase of loose Sweet Potatoes at participating retailers. See offer info for complete details. Check back every Tuesday for a new Healthy Offer..Expires 4/18/2016.Save 20%.
SMARTSOURCE
Save $1.50 on any TWO (2) Bertolli® Riserva Sauces (15oz or 24oz only – no twin packs and multipacks)
SMART SOURCE (CANADA)
Save 75¢ when you buy any ONE Olay® Bar Soap, Body Wash OR Ivory® Product (excludes trial/travel size, value/gift/bonus packs)
Save $2.00 when you buy any ONE Gillette® Fusion® ProShield® Razor (Excludes trial/travel size, value/gift/bonus packs)
Save $2.00 when you buy any ONE Venus® Swirl™ with Flexiball™ Razor system (excludes trial/travel size, value/gift/bonus packs)
Save $1.00 when you buy any ONE Tampax® Radiant product(excludes trial/travel size, value/gift/bonus packs)
Save 75¢ when you buy any ONE Olay® Classic, Age Defy, Complete OR Cleanser Product (excludes trial/travel size, value/gift/bonus packs)
Save 50¢ when you buy any ONE Always® Ultra Extra Heavy Night Pad (excludes trial/travel size, value/gift/bonus packs)
Save 50¢ when you buy any ONE Venus & Olay™ Shave gel, Venus® shave gel OR Satin Care® shave gel(excludes trial/travel size, value/gift/bonus packs)
Save $2.00 when you buy any ONE Gillette® Mach3® Razor system OR 3 or 5 Blade disposable razor (excludes trial/travel size, value/gift/bonus packs)
Save 50¢ when you buy any ONE Gillette® Shave Gel (excludes trial/travel size, value/gift/bonus packs)
Save $1.00 when you buy any ONE Swiffer® refill product (excludes trial/travel size, value/gift/bonus packs)
Save 50¢ Save $0.50 when you buy any ONE Bounty® napkins or paper towels (6 rolls or more) OR Charmin® toilet paper (12 double rolls or more)
Save 50¢ when you buy any ONE Mr. Clean® product (excluding 1ct Eraser) (excludes trial/travel size, value/gift/bonus packs)
Save 75¢ when you buy any ONE Old Spice® product (excludes trial/travel size, value/gift/bonus packs)
Save $2.00 when you buy any ONE Venus® 3 or 5 blade disposable razor (excludes trial/travel size, value/gift/bonus packs)
Save $2.00 when you buy any TWO Tide®, Gain®, Downy® OR Bounce® products (Excludes Tide® Simply Clean & Fresh™, trial/travel size, value/gift/bonus packs)
Save $1.00 when you buy any ONE Tide®, Gain®, Downy® OR Bounce® product (Excludes Tide® Simply Clean & Fresh™, trial/travel size, value/gift/bonus packs)
Save $2.00 when you buy any TWO Crest®, Oral-B® OR Glide® Products (Toothpaste, Rinse, Brush, Floss, Whitestrips®)
Save $2.00 when you buy any when you buy any ONE Tide® PODS™ OR Gain® flings!™ product (excludes trial/travel size, value/gift/bonus packs)
Save $2.00 when you buy any ONE Downy® Unstopables™ OR Downy® Fresh Protect OR Gain® Fireworks™ OR Bounce® Bursts™ (excludes trial/travel size, value/gift/bonus packs)
Save 50¢ when you buy any ONE Dawn® OR Cascade® product (excludes trial/travel size, value/gift/bonus packs)
Save $1.00 when you buy any ONE COVERGIRL® product (excludes trial/travel size, value/gift/bonus packs)
Save $1.00 when you buy any ONE Tampax® Pocket Pearl product (excludes trial/travel size, value/gift/bonus packs)
Save $1.00 when you buy any ONE Secret® Product (excludes trial/travel size, value/gift/bonus packs)
Save 50¢ when you buy any ONE Always® Pantiliners product (excludes trial/travel size, value/gift/bonus packs)
Save $1.00 when you buy any ONE Always® Infinity® OR Radiant™ product (excludes trial/travel size, value/gift/bonus packs)
Save $2.00 when you buy any ONE Always® Discreet Underwear product (excludes trial/travel size, value/gift/bonus packs)
Save $1.00 when you buy any ONE Always® Discreet Liners product (excludes trial/travel size, value/gift/bonus packs)
Save $1.00 when you buy any ONE Always® Discreet Pads product (excludes trial/travel size, value/gift/bonus packs)
Save 75¢ when you buy any ONE Febreze® product (excludes trial/travel size, value/gift/bonus packs)
Save $1.00 when you buy any ONE Crest® Toothpaste OR Crest® Rinse (excludes Crest® Cavity Protection Toothpaste, trial/travel size, value/gift/bonus packs)
Save $2.00 when you buy any ONE Align® Probiotic product (excludes trial/travel size, value/gift/bonus packs)
HOPSTER
Save $5.00 on any ONE (1) ArthArrest product. Available at Rite Aid and Walgreens.
Save $1.00 on any size Oscillo or Children's Oscillo
Save $2.00 on any ONE (1) 32 oz. Bottle Telula
Save $1.50 on any ONE (1) Marley Coffee product
IBOTTA
Earn $1.00 when you purchase Glade® Aerosol
Earn $4.00 when you purchase Brita® Bottle and Brita® Bottle Filter Combo
Earn $4.00 when you purchase Brita® Filter
Earn $5.00 when you purchase Brita® Pitcher
Earn $5.00 when you purchase Spend $35 at Jo-Ann Fabric & Craft
Earn $1.00 when you purchase High Brew Coffee
Earn $2.00 when you purchase Glade® Jar Candle
Earn $3.00 when you purchase Glade® Large Jar Candle
Earn $1.00 when you purchase Glade® Jar Candle