I got a new list of assorted coupons that are good for the next several days. The big one is for the free bottle of Ajax, and it's expires tomorrow.
This post contains affiliate links.
FEATURED COUPONS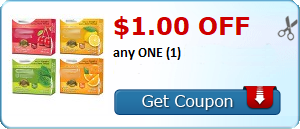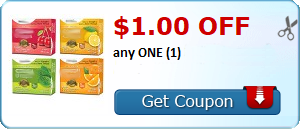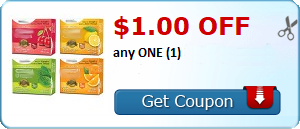 COUPONS.COM
$2.00 off ONE Pampers Splashers Swim Diapers
$2.00 off Pampers UnderJams Absorbent Night Wear
$0.75 off any one Silk Half Gallon
$0.50 off any one Hungry Jack Hashbrown Potatoes
Buy 1 Any Horizon Snack Crackers and get 1 free
$3.00 off Vanquish Headache Relief Product
$2.00 off Non-Drowsy Children's Claritin Syrup
$3.00 off Non-Drowsy Children's Claritin Chewable
$1.05 off (1) Energizer EcoAdvanced™ batteries
$0.55 off (1) Energizer batteries or flashlight
$1.00 off one Equate Options Bladder Control Pads
$0.75 off one CURAD Performance Series™ Bandage
$1.05 off (1) Purina Tidy Cats Clumping Litter
$0.75 off any 1 PEDIGREE DENTASTIX Treats for Dogs
SAVING STAR
Save 20% on any single purchase of loose Corn at participating retailers. See offer info for complete details. Check back every Tuesday for a new Healthy Offer..Expires 5/25/2015.Save 20%.
Save 100% when you buy any ONE (1) 12.6 oz. bottle of Ajax® Dish Liquid..Expires 5/20/2015.Save 100%.
SMARTSOURCE
Save $1.00 on any (1) Earth Balance® MindfulMayo™ or Buttery Spread
Save $1.50 on All Joint Juice® supplements
SMART SOURCE (CANADA)
Save $1.00 on Any one Weber® Seasonings 142g, 156g or 164g
IBOTTA
Earn $5.00 when you purchase Spend $30 on TheBodyShop.com
Earn $10.00 when you purchase Spend $75 on Zumba.com
Earn $20.00 when you purchase Spend $100 on FameAndPartners.com
Earn $5.00 when you purchase Spend $100 at Best Buy®
Earn $15.00 when you purchase Spend $50 at Vitamin World®
Earn $0.20 when you purchase Barbecue Sauce – Any Brand
Earn $0.20 when you purchase Tomato Ketchup – Any Brand
Earn $0.20 when you purchase Ranch Dressing – Any Brand
Earn $0.20 when you purchase Onions – Any Brand
Earn $0.20 when you purchase Shredded Cheese – Any Brand
Earn $0.20 when you purchase Frozen Vegetables – Any Brand
Earn $0.20 when you purchase One Dozen Eggs – Any Brand
Earn $0.20 when you purchase One Gallon White Milk – Any Brand