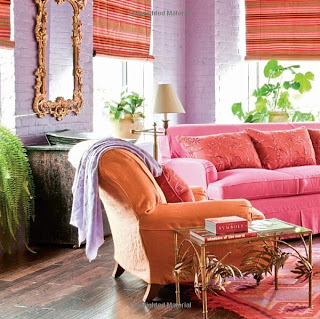 Even if you can't afford a full living room set — or simply don't want to — there are a few key pieces you should consider investing in to create a comfortable, attractive living room that is both inviting and inspiring for yourself and your guests. One of the most important pieces you can purchase is a chair. One great thing about a beautiful, solid chair is that you can pair it with many other things in different colors if you ever decide you'd like to build a living room set after you've purchased this one key piece.
Your husband or kids may be attached to the old recliner because of its comfort and practicality, but that's because they've probably never experienced the comfort of a good-quality, high back armchair. You can have your chair and sit in it too — beauty plus practicality is a wonderful thing. As you select the perfect armchair, try paying attention to the lines and color. Choose a color that is both eye-pleasing and conversation-starting, but nothing so wild that you'll tire of it later on.
Better than Sofas
While sofas are wonderful for laying down and definitely have their own purpose, don't overlook the wonderful quality of an armchair. They're perfect for snuggling up with a small child and reading a book together; or curling up by yourself, leaning on the big, soft arms with your own book or quiet project. Consider investing in a nice foot rest to go with the chair, so you can have your own cozy little space.
Dress Your Chair
Once you determine which chair will fit your decor, decide on the perfect place for it. Chairs often look very nice and add a break in the symmetry of a room if you put them in a corner, so the back of the chair is angled diagonally in relation to the corner. Make sure the foot rest fits with enough room to walk around it, so you're not constantly tripping over it. Then choose a few key accessories to make your chair space a haven. A nice reading lamp next to it would be perfect, as well as a cozy throw blanket in a pleasing and complimentary color. It might also be good to invest in a few attractive throw pillows to dress up the chair and support your back.
Paige One enjoys writing about a variety of topics, from fashion to interior design.
Living room image via: http://www.amazon.com/reader/0307716066/?state=01111&ref=rdr_sb_li_sims_2